WATER LOCK
HOME > TECHNOLOGY > WATER LOCK
What is Waterlock?

HYPERGRIP offers WATERLOCK soles with s special rubber compound and lugs designed to provide superior grip on wet surfaces. It's strong grip in such conditions provide outstanding non-slip during activities.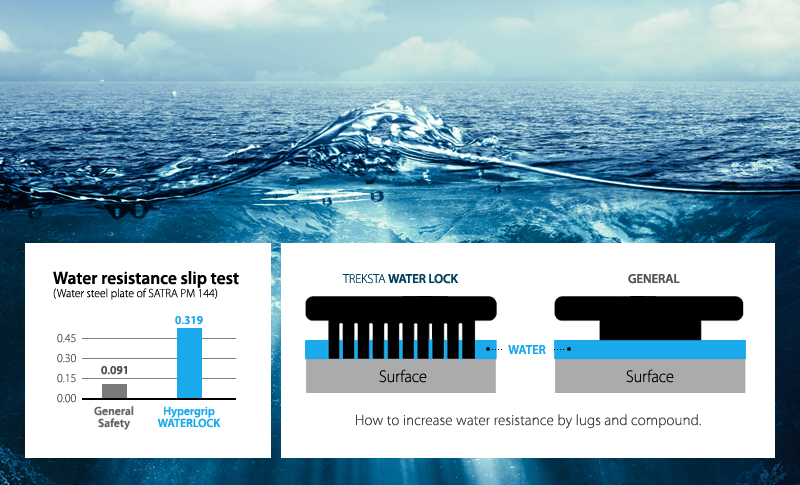 Key Features
The water slip resistance offers much stronger water resistance soles than normal ones.
Multi combine technology provides a design of specialized lugs and compounds.
Reduces fatigue by increasing the slip resistance.